Well like every year there comes a time when the summer shines less and the cold tortures us everyday. To some its time to stay inside with the hot cocoa, to others its time to go race some indoor carpet.
For us and the anticipation of the new CRC Black carpet arriving at RC Madness, winter fever has hit a little early. Last year was out first year in 12scale racing, Ever! We didn't get much time racing during the season but what we did get was exciting.
This year we sat down with what we learned, added in the new carpet and what we've heard about it, dug out our ideas from last season and put it all together to bring our 2016/17 car to play with.
Features ……
2.5mm Quasi carbon fiber chassis and rear pod plate – Cnc cut and milled on the bottom to allow battery tape not to rub the racing surface. Designed for lighter weight but retaining material stiffness.
Floating servo mount – with ability to mount servo left or right to balance the car better. Extra shock mounting locations for tuning front bite.
2.5mm rear cross brace with two locations for side springs. One in stock location on top of the links and a second set moved inwards on the rear pod.
Able to use stock Associated side links or the longer Xray ones.
Transmount battery w/adjustable battery stop to prevent lipos from moving forward in accidents.
Narrower rear pod with new 2mm upper plate and rear brace.
New front bumper raised to help against carpet rubbing while getting the overall car as low as possible to be beneficial.
We are for sure excited about this upcoming seasons car!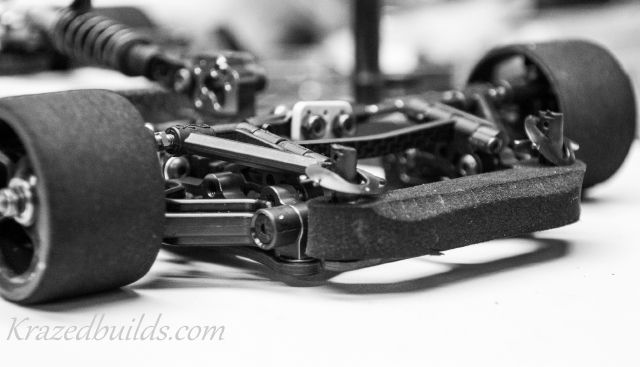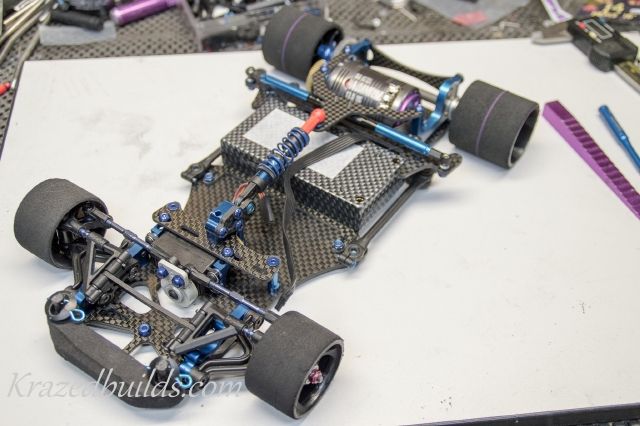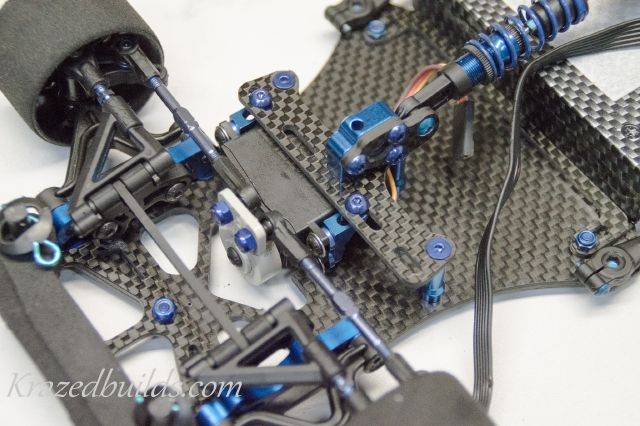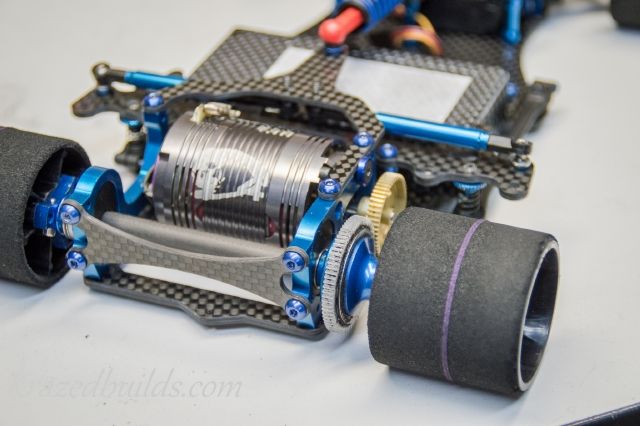 http://i208.photobucket.com/albums/bb110/trigr2/Dirty%20Cup%20Racing/A_DSC_0970_zpsvqht2iat.jpg
http://i208.photobucket.com/albums/bb110/trigr2/Dirty%20Cup%20Racing/A_DSC_0969_zpswwzaqlmu.jpg