Losi HD Locker + Axial Universals
Well we have our front axle housing together and now we have to work some Axial universals into them. Going away from the using the stock axle ends that are square we opted for something a little more useful.
Going to one of the OG's of monster trucks we grabbed some Tamiya Clodbuster axle parts. Specifically we wanted the axle shafts and the brass inserts for the diff gears. These pieces are splined for a nice slip fit which should allow for our front axles to telescope a bit easier when fully turned. Or so we hope.
Now we call it the Sporty class, officially its really called 2.2S and the big difference is it has to be a shaft driven vehicle with no dig units aka driveline disconnects of any sort. Sooooo any advantage we can find we take and one of them is different axle speeds. On the Axial rigs its very easy to do with different ring and pinion options. On the Losi we have an option to do it also. Losi #LOSA3187 Heavy Duty Worm Set will actually give us more wheel speed so we use one set in the front axle only.
Taking our locker we drilled out the center and turned down our brass inserts to match a tight tolerance fit. We will be using Loctite 648 Retaining Compound to secure them together. This stuff when used right is just incredible. The trick is a close tight fit and clean surfaces. Being brass it was easy to press them into the hardened steel and let them sit overnight.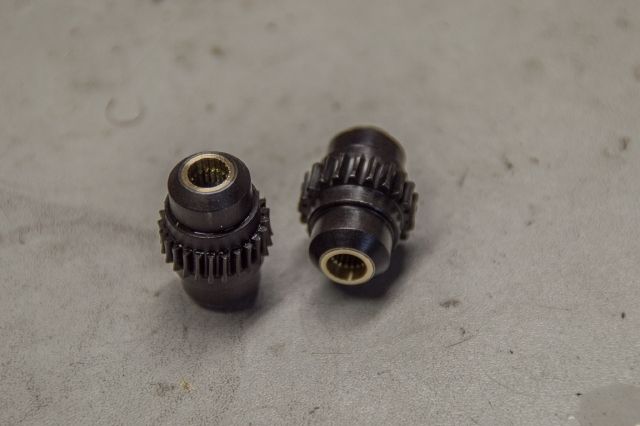 At this point all that's left is to put some Tamiya and Axial together for what we'll call Axiya or Tamial. We'll just call it our contraption.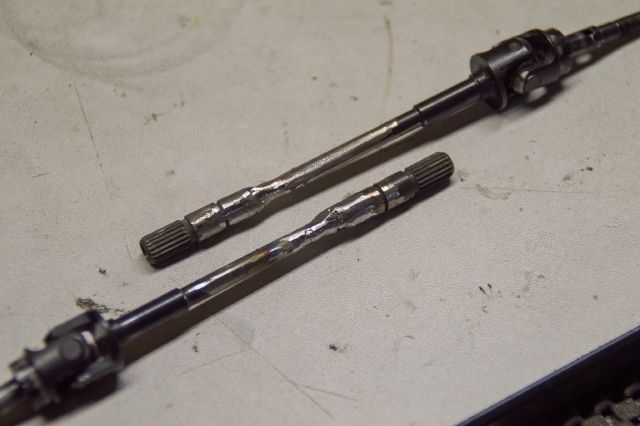 Now we have some steering!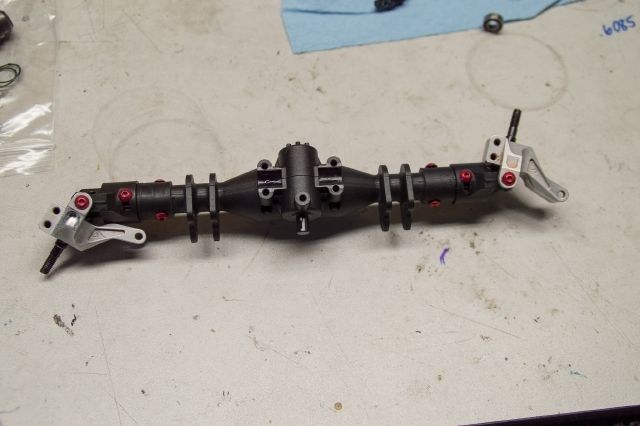 Up next is our transmission ……… more coming on that later.